Cet ensemble de séances ne peut plus être réservé.
---
WINNER'S SPLITTY TRICKS WORKSHOP (int.)
Learn tricks from our HALLOWEEN pole show advanced category winner.
Terminé

Terminé

120 dollars canadiens

Calmness Hotline
---
Description du service
🇺🇸: Are you ready to take your pole skills to the next level?! 💖 Daisy's workshop is for you! ✨ Introducing our exciting 2h workshop where you'll have the opportunity to learn an intermediate/advanced combo straight from Daisy's winning piece at the Montreal Halloween Pole Community Show! 🏆💪 Get your pleasers ready (for those who want to try it in heels), 'cause this is gonna be epic! During this workshop, Daisy will guide you through some jaw-dropping floorwork, paired with an incredible aerial splitty combo inspired by her mesmerizing routine. She'll even reveal the secrets behind creating a fun piece and how to add your own unique flair to it! ✨ Now, let's talk levels, guys! This particular workshop is perfect for those who are comfortable with inversions and inside leg hang, putting you in the intermediate/advanced category. But no worries if you're not quite there yet! Daisy's got your back with variations provided, so everyone can join in on the fun! 🙌🏻🙌🏼🙌🏽🙌🏾🙌🏿 This workshop is not just any ordinary class; it's a chance to boost your confidence, challenge yourself, and get one step closer to reaching your more pole dance dreams! 💫✨ So whether you're preparing for a fierce competition, gearing up for a mind-blowing performance, or simply seeking a thrilling new challenge, this workshop is tailor-made for you! What are you waiting for? Don't miss out on this incredible opportunity to learn from the best and let your pole skills soar to new heights! Sign up now before spots fill up fast! 🎟️🔥 🇫🇷: Êtes-vous prêts à augmenter vos compétences en pole dance?! 💖 L'atelier de Daisy est fait pour toi ! ✨ Laissez-moi te présenter notre atelier de 2h où tu auras l'opportunité d'apprendre une combinaison de niveau intermédiaire/avancé directement de la performance gagnante de Daisy au Show de Pole Dance Communautaire de Halloween à Montréal ! 🏆💪 Préparez vos "Pleasers" (pour ceux qui veulent essayer en talons), parce que ça va être épique ! Pendant cet atelier, Daisy vous guidera à travers des mouvements au sol, associés à une combinaison aérienne incroyablement "splitty", inspirée de sa routine envoûtante. Elle vous révélera même les secrets de la création d'un numéro amusant et comment y ajouter votre propre touche ! ✨ Maintenant, parlons niveaux! Cet atelier en particulier est parfait pour ceux qui sont à l'aise avec les inversions et le "inside leg hang". Inscrivez-vous dès maintenant avant qu'il n'y est plus de place.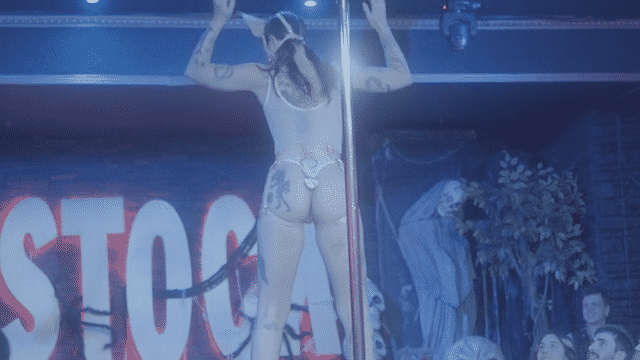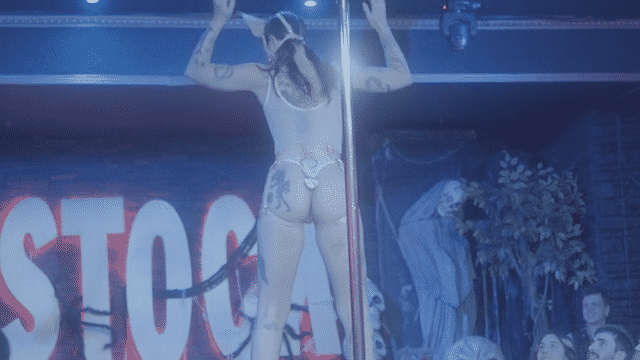 ---
Politique d'annulation
On est ravis que tu te joignes à nous pour un ou plusieurs cours semi-privés, une location privé, un ou des cours privé, ou une fête! Voici quelques conseils pour t'aider à passer un bon moment : 1️⃣ Tu peux demander un remboursement dans les 12 heures suivant ton achat, mais après ca ne sera pas remboursable. Il te sera cependant possible de le transférer / re-vendre à quelqu'un d'autre. 2️⃣ Tu peux reporter ton cours semi-privé, ta location, ou ton cours privé (attention: pas les ateliers ou évènement!) jusqu'à 12 heures avant le cours ou la location. Tu peux le faire à travers l'application ou le site. Mais on peut aussi t'assister; il suffit de nous contacter par DM ou par e-mail au plus tard 12 heures avant! Nous pourrons même le reprogrammer pour toi à ce moment là. 3️⃣ Tu peux réserver les cours semi privés jusqu'à 40 jours en avance! 4️⃣ Si tu réserves à la dernière minute moins de 12h avant via DM ou email, nous serons heureux de le transférer à l'un de tes amis à condition qu'il/elle puisse te remplacer pour ce cours auquel tu ne peux pas venir finalement! Il suffit de nous contacter via notre IG en MP ou email (au plus tard 3 heures avant le cours). C'est avec cette personne que tu vois si elle te paye pour le cours ou non (si tu lui offres). On lui fera signer la décharge en arrivant. 5️⃣ 10 minutes de retard sont permises (pas plus) alors arrive à l'heure s'il-te-plaît. 6️⃣ Ne gare pas ton vélo juste devant le bâtiment afin d'éviter les contraventions du bâtiment qui seront au frais du studio. 7️⃣ Après avoir acheté un forfait ou un abonnement de plus d'un mois sur l'application ou le site, assure-toi de t'inscrire aux cours! Tu n'es pas automatiquement inscrit•e; tu dois t'inscrire au cours de ton choix. On peut biensure t'aider si tu as besoin d'aide! 8️⃣ N'oublies pas de nous faire part de tout problème de santé récent ou tous détails importants et changements (grossesse, épaule fragile, poignet douloureux aujourd'hui ou autre). 9️⃣ Les ateliers, les fêtes / évènements, photoshoot et videoshoot ne sont pas remboursables après 12h d'achat seulement transférable à plein prix si tu arrives à trouver quelqu'un pour le reprendre le même jour à la même heure. Pas d'annulation de dernière minute pour maladie / blessures ou autre car ce sont des évènements uniques. Tu peux ceci-dit l'offrir à quelqu'un ou le re-vendre à quelqu'un si tu arrives à temps à être remplacé•e. 🔟 N'oublies pas de partager tes aventures sur les Médias Sociaux pour gagner des points de loyautés! Ca reste optionnel biensure si tu préfères garder tes aventures pour toi et t'exprimer librement pour vivre pleinement à ton rythme. MERCI encore de ton soutien! À bientôt! 🌱 Hi there ☎️ Calmness Hotline here! We're excited you're joining us for a Semi Private, a private rental or a Private class! Here are some guidelines to help make sure you have a great time! 1️⃣ You can request a refund within 12 hours of your purchase, after that it's NOT refundable, but transferable. 2️⃣ You can cancel or postpone your Semi Private, rental, or Private class up (not applicable to workshops or events or photoshoots!) up to 12 hours before the start time. You can postpone it yourself, or contact us so we can assist you! Just contact us via DM or email (no later than 12 hours before Semi Private, rental, or Private class) and let us know when we can reschedule it for you. 3️⃣ You can book 40 days in advance! 4️⃣ If you book last minute less than 12h before via DM or email, you will lose the class if you try to cancel it because it won't be postponable. If you purchase a spot 5 hours or less before class, we'll be happy to transfer it to one of your friends, as long as they can replace you in time too!) Just contact us via our IG DM or email (no later than 3 hours before class). 5️⃣ 10 min lateness allowed (no later) the door will be shut in the winter especially. 6️⃣ Please do not park bikes in front of our building so that we don't get ticketed. 7️⃣ After purchasing a package or 1 pass on the app please make sure to sign up to classes by redeeming your plan. You are not automatically registered; you must register yourself. If you need assistance, do not hesitate! We are here for you! 8️⃣ Make sure to precise any important recent health issue or important detail that might have changed recently (pregnant, fragile shoulder, wrist recovering) in the forms and at the beginning of the class. 9️⃣ Please note workshops, events and photo/videoshoot ARE NOT REFUNDABLE after 12h of purchase. They are only transferable if you manage to resell them. They (workshops, events and photo/videoshoots) cannot be postponed due to sickness or any other injuries or problem as it is one time special event / booking that won't happen again. 🔟 Share your adventures on social media and gain loyalty points! That is optional, of course, if you prefer to simply express yourself freely to live fully at your rhythm you may! Thank you for your understanding & see you soon! ✨
---
Coordonnées
5100 Rue Molson local a, Montréal, QC, Canada

+15147003236

margaux@calmnesshotline.com